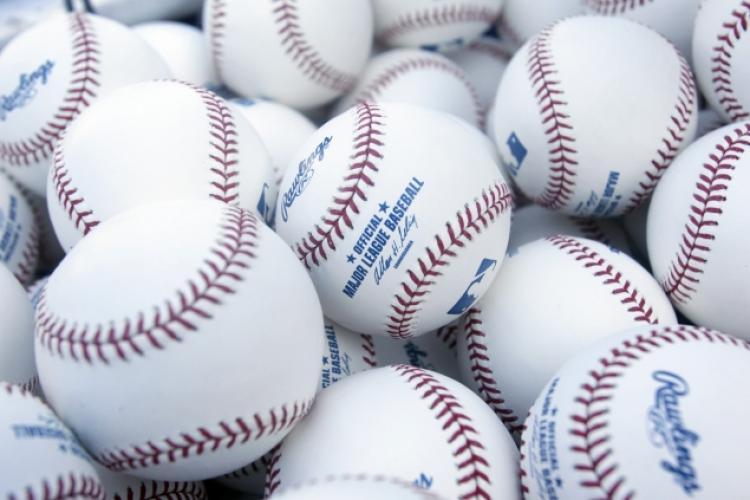 Do you play Fortnite?
I have been, but only on my smart phone.
It's pretty damn difficult on your phone. I don't have a Mac or PC to play on a laptop, but I hear that's much easier.
Apparently, David Price must play on his phone because he's got a case of carpal tunnel syndrome. It's allegedly from playing Fortnite too much.
Now he makes his next start over the weekend, but he's been struggling big time of late. Perhaps you should stack against him Saturday just in case this carpal tunnel thing is real and could affect his grip and delivery.
But like Fortnite, we are here to play in a free-for-all in hopes of cashing big in DFS.
We have a 14-game slate on tap for tonight and Coors to boot. As usual, Coors will not be included on The Stack, but of course it's firmly in play as always.
Let's get it on and may the force be with you!
SEATTLE MARINERS
1. Nelson Cruz – $4,200
2. Mitch Haniger – $4,200
3. Ryon Healy – $3,700

Total Cost – $12,300
Percentage of Salary Cap – 24%
Combined 2018 Home Runs – 23
Opposing SP HR/9 vs. L (2018) – 0
Opposing SP HR/9 vs. R (2018) – 0.98
Justification – The Seattle stack hasn't quite worked out for me the past couple of days, so I am not going to hop off now when they have a great matchup against a piss poor lefty starting pitcher. Sure, the game is in a pitcher's park, but we get the Mariners on the road and that potential extra at-bat. Cruz, Healy and Haniger have been dealing lately. With 23 combined HRs between the three of them and May just getting started, the Mariners provide a lot of pop at cheap-ish prices and will likely have low ownership. Haniger has been the biggest bat of the bunch against lefties. He owns a .450 wOBA, .297 ISO and a 43% hard contact rate this season. Cruz has been struggling of late, but he drew a couple of walks Thursday evening, something I like to see from a bat because it shows that he's being patient at the plate and is a great sign that he's busting a slump. As for Healy, he will be a low-owned power bat at first base. I wish he was 3B eligible, but that's OK because no one will play him at that price in a pitcher's park.
WASHINGTON NATIONALS
1. Bryce Harper – $5,700
2. Trea Turner – $4,800
3. Matt Adams – $5,000
4. Ryan Zimmerman – $3,700
Total Cost – $19,200
Percentage of Salary Cap – 38%
Combined 2018 Home Runs – 30
Opposing SP HR/9 vs. L (2018) – 1.2
Opposing SP HR/9 vs. R (2018) – 0.87
Justification – I will always stack against Matt Koch. I repeat, I will always stack against Matt Koch. Even if my stack doesn't work out against him tonight, I will certainly try and try again. Outside of Coors, I imagine the Nationals will be one of the more popular stacks of the evening. Bryce Harper will be leading off on the road, Trea Turner mashes RH pitching, Ryan Zimmerman is super cheap and on a tear and Matt Adams has been downright in flames. Matt Koch has been pitching way over his head as indicated by his 4.00 xFIP against both sides of the plate. If the roof is open for this game, this stack gets taken up a notch.
https://dailyoverlay.com/wp-content/uploads/2018/03/IMG_1073.jpg
500
750
Stephen Monahan
https://www.dailyoverlay.com/wp-content/uploads/2018/07/logo.png
Stephen Monahan
2018-05-11 05:19:06
2018-05-11 05:19:06
MLB - The Stack - Friday, May 10