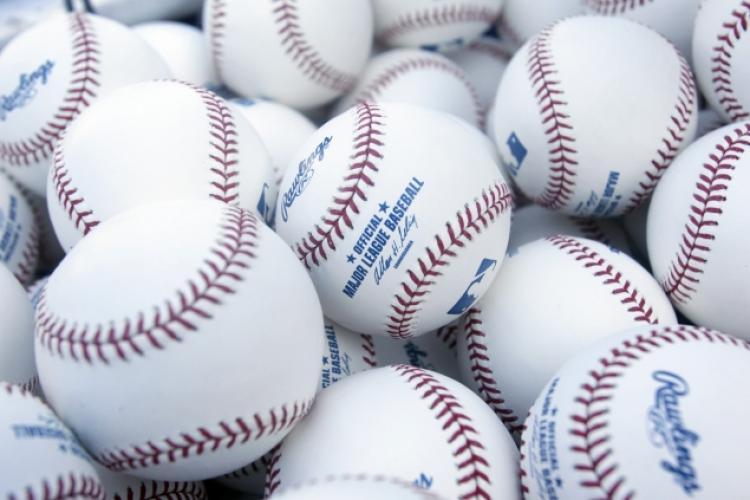 If you are in the "Laurel" or "Yanny" debate, I heard "Laurel." My wife heard "Yanny."
If you don't know what I am talking about, Google or search Twitter for "Yanny" and/or "Laurel" or combine the two. You will quickly find out.
It's baffling the way the mind works and how illusions can trick you.
In sports and in fantasy sports, we see a lot of ways our mind tricks us into believing players are good or not good plays, or whether a player is actually good.
For example, the Seattle Mariners.
Always touted and talked about winning the AL West, yet they haven't made the playoffs since 2002. They have 10 losing seasons since. This year they are off to a decent start, but now Robby Cano is gone and Cruz suffered a serious foot injury Tuesday night.
But they always fall short. They are mirages every year and vastly overrated.
In DFS, Gerrit Cole at nearly $14K against a team that doesn't strike out looked like a great, safe play. But he wasn't worth the price despite the safety built into his pricing.
Whether it's Yanny or Laurel to you, or if the shoe is gold or blue, or if you think a player is a great or terrible play in DFS, remember the mind can be a tricky thing. Perhaps you aren't as wrong as you thought you were or as right, either.
Enough babbling, and on to MLB for Hump Day.
We have 9 games in the early slate, but only 5 games in the late. The late slate also might have a couple of games with weather issues and with one game suspended and another postponed Wednesday night, those decisions could affect those teams games Wednesday, so you will have to keep track of pitching situations and starters, plus projected starting lineups.
Because of weather-related issues and there only being 5 games on the late slate, we are going to focus on the early games only for today.
But you have to be quick to the draw tonight as games start at 11:05 with the Phillies and Orioles. As of this writing, Vince Velasquez and MAYBE Chris Tillman are scheduled to pitch, but with the postponement, it could be Nick Pivetta vs. Andrew Cashner. For that reason, I won't be featuring any of them below. Either way, I love Odubel Herrera and Rhys Hoskins.
Time to get down to business, so may the force be with you!
GAME STACK – MILWAUKEE BREWERS @ ARIZONA DIAMONDBACKS
Arizona
1. Alex Avila – $2,500
2. Paul Goldschmidt – $4,400
3. David Peralta – $4,000

Milwaukee
1. Travis Shaw – $4,500
2. Lorenzo Cain – $4,400
3. Christian Yelich – $4,500
4. Jesus Aguilar – $3,800
Justification – We don't yet know if the roof will be open for this game. Whether it is or not, I am targeting this game as a stack for two reasons – 1. Brandon Woodruff (Milwaukee SP) isn't good (allowing 40% hard contact to both sides of the plate) and 2. Matt Koch (Arizona SP) is pitching way over his head – 4.66 xFIP against both sides of the plate this season. While both teams have a couple of injuries that water down their lineups, I like a lot of the guys listed above that will play. But if the roof is open, that really provides a boost to both squads considering the starting pitchers. On the D-Backs side, Avila is getting pop behind the ball, it's just landing in the gloves of defenders. Goldy and Peralta are the main power bats, which both are cheap. As for the Brew Crew, we don't know Ryan Braun's status, but I don't care, that guy is not the Ryan Braun we once knew and I won't play him the rest of the year. That leaves the four guys you see above. Shaw and Yelich are lefties that dominate right-handed pitching while Aguilar and Cain are RH bats that can provide some pop, too. Aguilar will be so unowned tomorrow, too.
CLEVELAND INDIANS
1. Francisco Lindor – $5,500
2. Jose Ramirez – $5,100
3. Rajai Davis – $2,700
4. Brandon Guyer – $2,900
5. Yan Gomes – $3,600
Total Cost – $19,800
Percentage of Salary Cap – 39%
Combined 2018 Home Runs – 33
Opposing SP HR/9 vs. Left-Handed Bats (2018) – 0
Opposing SP HR/9 vs. Right-Handed Bats (2018) – 6
Justification – The Indians are going to be chalk. If Rajai Davis leads off against a lefty again, he's going to be chalk. They are taking on Ryan Carpenter, some lefty I've never heard of. Greg Allen could be a wrap-around guy if you need value, too. All of these guys outside of Rajai have ISOs of .200 or greater against lefties this season. After a shootout last night, the Tigers bullpen could be a little tired and might have to go back out there early today should the Indians take it to Carpenter early on. We will have to see what this lineup looks like exactly, but Ramirez and Lindor will be core plays for me on the early slate.
SAN FRANCISCO GIANTS
1. Buster Posey $3,900
2. Brandon Belt – $4,000
3. Brandon Crawford – $3,300
4. Andrew McCutchen – $3,800
5. Gregor Blanco – $3,100
Total Cost – $18,100
Percentage of Salary Cap – 36%
Combined 2018 Home Runs – 18
Opposing SP HR/9 vs. Left-Handed Batters (2018) – 2.35
Opposing SP HR/9 vs. Right-Handed Batters (2018) – 1.15
Justification – The Giants are my favorite stack of the slate. They are red hot since returning home and get to continue to beat up on Reds' starting pitching, which throws out Matt Harvey today. Harvey has been getting torched by both sides of the plate this year, allowing a .400 wOBA to lefties and a .312 wOBA to RH bats, plus a 38% hard contact rate. The Giants have BvP against Harvey, too. McCutchen is 4-for-9 with a HR, Posey (who may not play) is 5-for-8 with 2 doubles and a HR and Brandon Belt is 2-for-8 with a HR. Watch out for the Posey news here in a day game after a night game.
https://dailyoverlay.com/wp-content/uploads/2018/03/IMG_1073.jpg
500
750
Stephen Monahan
https://www.dailyoverlay.com/wp-content/uploads/2018/07/logo.png
Stephen Monahan
2018-05-16 05:05:46
2018-05-16 05:05:46
MLB - The Stack - Wednesday, May 15 (Early Only)