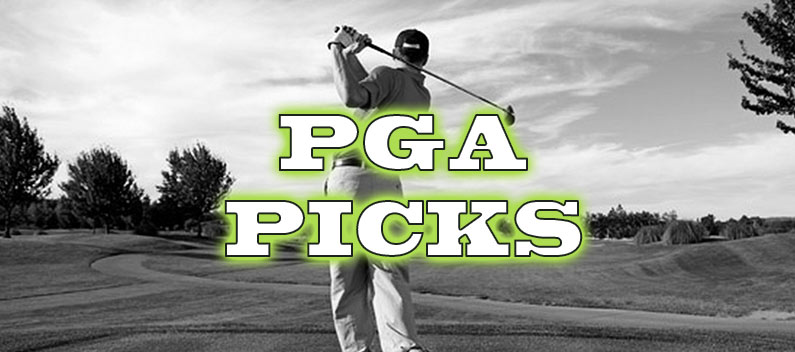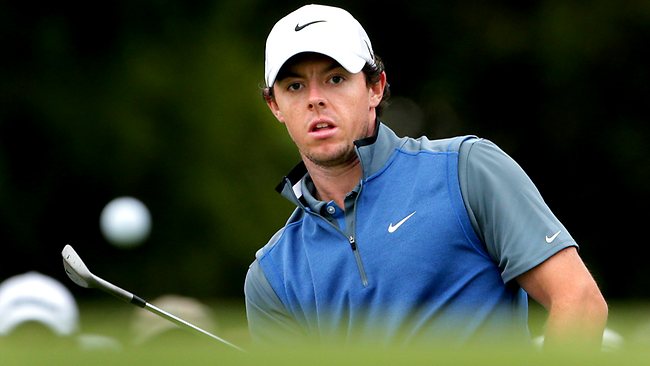 This article is specifically geared towards GPPs; you should not be using these recommendations in cash games.  We're trying to identify targets that, while risky, could put us over the top in a large field GPP.
In the first half, I'm going to use the Expert Consensus to identify some golfers that might end up being overowned and give you potentially lower-owned alternatives with similar price and upside (slants).  In the second half, I'm going to suggest some golfers with reasonable upside that are cheap and/or should go low-owned (sleepers).  Let's get started.
*****SLANTS*****
#1. Rory McIlroy ($12,800) instead of Hideki Matsuyama ($10,800) or Brooks Koepka ($10,600)
Matsuyama and Koepka were the two most recommended plays of the week (both 58.82% among experts), whereas McIlroy was only suggested 23.53% of the time.  It seems the popular strategy will be dropping down from Rory and Rose to build around Deki and Brooks.  If you start with McIlroy, you'll not only be rostering the best golfer in the field, but you'll also be differentiating yourself from the pack.  Spending $12,800 on Rory will probably price you out of a lot of the mid-tier guys, but that's okay.  I think a lot of the guys in the $8-9k range are overpriced, and there is a ton of value at $7,500 or below.  There are even a few golfers in the $5,000 price range I'd be comfortable using in GPPs.  Stars and scrubs: embrace it.
#2. Throw a dart and use anyone in the price range besides Bryce Molder ($7,500)
Bryce Molder was the third most popular pick among experts this week; coming in at 47.06%.  If you're playing large field GPPs this week, it doesn't seem like there's a lot to be gained by rostering Molder.  He's not that cheap, and he's not that good.  You can do better.
Here are a few names I'd rather play than Molder:
Daniel Summerhays $8,000
Jason Bohn $7,600
Brian Harman $7,500
Will Wilcox $7,500
Pat Perez $7,500
Jamie Lovemark $7,500
George McNeill $7,500
Martin Laird $7,500
#3. Steven Bowditch ($8,200) or Kevin Chappell ($8,000) instead of Brendan Steele ($8,300)
All else being equal, I don't mind Steele.  He finished T-21 here last year, and he does some things that I'm looking for this week.  However, he was recommended by 41.18% of experts, and his ownership will likely outpace his average performance.  I also just really like Bowditch, and Chappell is a sneaky pick that could totally fly under the radar.
#4. Robert Streb ($9,200) instead of Justin Thomas ($9,300), Tony Finau ($9,200), or Daniel Berger ($8,900)
All four of these guys are going to be varying levels of popular this week, but I think Streb might end up being the lowest owned of the group.  None of them are bad picks, but Streb is the way to go.
#5. Hudson Swafford ($6,900), Ben Martin ($6,900), Dawie Van Der Walt ($6,400), or Colt Knost ($6,300) instead of Ollie Schiederjans ($6,800)
Ollie is going to be far and away the most popular player under $7,000.  He was recommended by 41.18% of experts this week.  He's a name brand and underpriced, so players will flock to him like the salmon of Capistrano.  For $100 more, you can get Hudson Swafford; a statistical mini-Wilcox who happened to finish T-8 here last year.  That seems like the way to go.  If you want to go more off the map, Ben Martin is only $100 more than Ollie and has similar talent/upside.  Dawie Van Der Walt is a recent Web.com graduate with a really cool name (he also finished 3rd in earnings, 8th in ball striking, and 2nd in scoring average on his tour).  Colt Knost is a traditional DFS favorite.  He's an accuracy guy that will hit a lot of greens and finished T-26 at Frys last year.  Pivot off Ollie, hit on a sleeper, and win all the money.  It really is that simple.
*****SLEEPERS*****
Kevin Chappell ($8,200): Loads of talent, should be low-owned.
Russell Henley ($8,100): Might be the best putter in the field, should go underowned.
Daniel Summerhays ($8,000): Was getting hot in the playoffs, seems to be flying under the radar.
Jamie Lovemark ($7,500): Web.com graduate who averaged 314.4 yards off the tee and was #2 in birdie or better % in 2015.
Hudson Swafford ($6,900): Great price, solid profile, good course history.
Ben Martin ($6,900): Just too cheap, can fill it up.
Dawie Van Der Walt ($6,400): One of the best golfers on the Web.com Tour last season.
Colt Knost ($6,300): Too cheap.
Michael Kim ($6,000): Web.com graduate, was top-25 in almost every statistical category.
Aaron Baddeley ($5,700): #1 in strokes gained: putting in the field.
Wes Roach ($5,100): Web.com graduate, was super hot in the middle of the season but has cooled off of late.  He's super cheap, though.
Good luck this week!
oreo
https://dailyoverlay.com/wp-content/uploads/2015/07/pga-picks.jpg
352
795
Stephen Moriarty
https://www.dailyoverlay.com/wp-content/uploads/2018/07/logo.png
Stephen Moriarty
2015-10-14 14:40:44
2015-10-14 14:40:44
PGA Sleepers & Slants: Frys.com Open