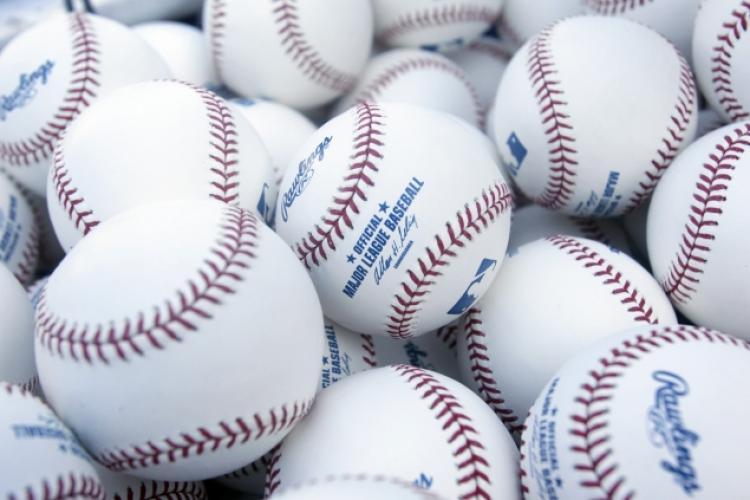 Friday is just another day for me in the summertime, but I know for many of you it's the start of the weekend, free from work and hopefully time to relax.
Friday also means a full slate for MLB DFS and that's what we have tonight – 15 games with some lackluster pitching choices.
SP 1 and SP 2 for me tonight are Charlie Morton and Corey Kluber. My value pitchers will one of these guys or a little bit of a mixture – Seth Lugo, Zack Godley, Reynaldo Lopez, Rick Porcello and Gio Gonzalez (I can't believe I am even saying that). If I use Gio, I will certainly be hedging against him to be sure he doesn't ruin my night. I don't know where I will end up at SP2 if I only make a couple of lineups, but I know my lineups will start with Kluber and Morton.
Now as for the stacks to build around those pitchers, here they are!
COLORADO ROCKIES
1. Nolan Arenado
2. Trevor Story
3. Ian Desmond
4. D.J. LeMahieu
Analysis: With the Yankees and Nationals playing on this slate before Texas and Colorado get going, and the adoration for the Indians lately, I will be curious to see where the Rockies' ownership comes in against the Rangers on a hot Arlington night. Third base is loaded, but only in hedge situations will you see me have a lineup without Nolan Arenado. I love Justin Turner, Jose Ramirez, Jake Lamb and what feels like 30 other 3B, but Arenado against a bad lefty, Yohander Mendez a minor league ERA of 5.26 this year. You won't see another SS in my lineups tonight at all. It is Story or bust. He might be hotter than Paul Goldschmidt right now with 15 hits in his last 8 games, including 5 multi-hit games in that span. LeMahieu and Desmond round out this stack. LeMahieu should see a ton of ABs as a road leadoff guy and Desmond faces his former team  With the Rockies getting the DH, I would imagine Cuevas gets a start tonight, so he could be a 5th man in this stack, as could Chris Ianetta at catcher. I am rolling with these four as a core.
WASHINGTON NATIONALS
1. Bryce Harper
2. Daniel Murphy
3. Matt Adams
4. Juan Soto
5. Adam Eaton
Analysis: What's great about the Rockies' stack is that they are easily paired with any of the Nationals above outside of Daniel Murphy. If you notice the theme here, we are targeting lefties against Aaron Sanchez today. Sanchez has been awful against lefties this season to the tune of a .406 wOBA allowed, a 31% hard contact rate and he has a 6.57 xFIP. The only knock on this stack is that Sanchez doesn't give up a ton of home runs. However, this lineup is nearing full strength, has added a young phenom to their battalion and I see them getting hot collectively pretty soon. I want to be on that train when it arrives at the station. All 5 guys have hit RH pitching well in their careers or this season.
CLEVELAND INDIANS
1. Lonnie Chisenhall
2. Edwin Encarnacion
3. Yan Gomes
4. Michael Brantley
Analysis: The Indians stack is firmly in play up and down the lineup. They take on Kyle Gibson today and they have rocked his world, er um, his boat over the years. If you believe in BvP, the Indians might be your stack tonight. IF I decide to hedge my Arenado/Story lineups, I will be stacking Jose Ramirez and Francisco Lindor with these guys above. But to have some exposure to the Indians tonight, I will roll with this four man stack. Chisenhall and Gomes are hitting the ball well right now while E5 has 4 bombs against Gibson in his career, but is not on a hot streak. Jason Kipnis has hit Gibson well, but I don't play Kipnis anymore. Brantley has the "worst" BvP of this entire bunch, but he's still hitting .312 with a bomb and he has 5 hits in his last 3 games. These 4 guys are 31 for 84 against Gibson with 7 home runs, 21 RBIs, 10 walks and 4 steals. If you added Lindor and Ramirez's numbers to this stack, they would be hitting .372 against Gibson. There's a big sample size here that can't be ignore.
Los Angeles Dodgers
1. Cody Bellinger
2. Kike Hernandez
3. Matt Kemp
4. Justin Turner
5. Chris Taylor
Analysis: IF I wanted to be contrarian today, this is the stack I would choose. I will always find a way to stack against Derek Holland, it just sucks that there are a lot of great stacks on this slate. Collectively, this team has an average wOBA of .375 against lefties this season. Everyone on this list has an ISO of .200 or better, except Kike whose ISO is .177 against southpaws. Bellinger is sneaky today because of the lefty/lefty matchup, but he's been exceptional against them this season. Against right-handed bats this season, Holland has allowed a .351 wOBA, a 44% hard contact rate, a 1.56 HR/9 and a 5.51 ERA.
https://dailyoverlay.com/wp-content/uploads/2018/03/IMG_1073.jpg
500
750
Stephen Monahan
https://www.dailyoverlay.com/wp-content/uploads/2018/07/logo.png
Stephen Monahan
2018-06-15 03:37:38
2018-06-15 03:37:38
MLB - The Stack - Friday, June 14