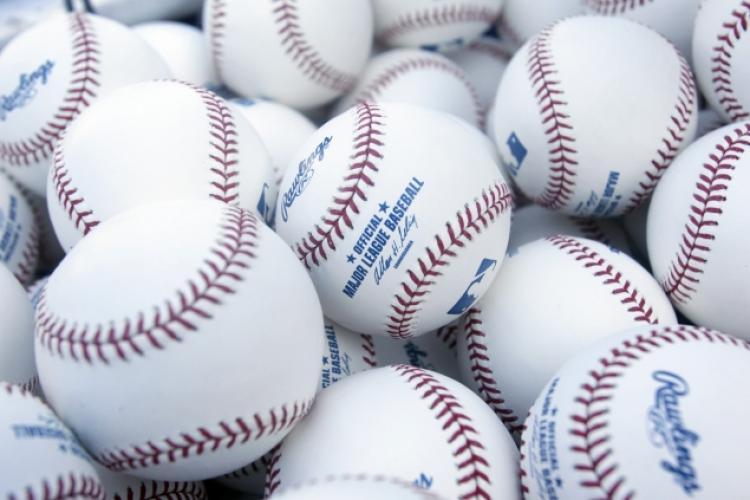 Memorial Day is much more than a bunch of day baseball games, of which I do not need to go into.
But because it's Memorial Day, we have a bunch of day baseball games.
And because you don't have as much time to research, this intro will be brief. Good luck today and may the Force be with you!
GAME STACK – CINCINNATI REDS @ ARIZONA DIAMONDBACKS
Cincinnati
1. Joey Votto
2. Scooter Gennett
3. Eugenio Suarez
Arizona
1. Paul Goldschmidt
2. Jake Lamb
3. David Peralta
Justification – This is the first of two game stacks I love today and the first of 25 bats I will be intertwining through my lineups. The Reds travel to Arizona to take on the D-Backs. Two gas cans take the mound today for both teams, so we will see if this humidor ball at Chase Field has any affect. First we have Homer Bailey, who has a perfect first name because he gives up lots of long balls. Against lefties in 2018, Bailey has allowed a 2.19 HR/9 and a 1.55 HR/9 to right-handed bats. The big power bats for Arizona are where my interest lies and even though they haven't lived up to par this season, I will still play the bejeezus out of them today. And then we have Matt Koch, who might be one of the luckiest pitchers out there to date. He sports a 2.59 ERA to lefties, but has a .171 BABIP and a 41% hard contact allowed. Against RH bats, he has a ,393 wOBA and a 52% hard contact rate. The problem with the Reds' stack is that they have a lot of lefties and the RH bats that do play are pretty bad against RH arms, except Suarez.
GAME STACK – CHICAGO WHITE SOX @ CLEVELAND INDIANS
Chicago
1. Jose Abreu
2. Yoan Moncada
3. Jose Rondon
4. Daniel Palka
Cleveland
1. Jose Ramirez
2. Francisco Liriano
3. Yonder Alonso
4. Michael Brantley
Justification – Here we have another game with two bad pitchers taking the mound. You just won't be able to play both 1B-eligible players I like. Truthfully, you should probably include E5 for the Indians, but I just don't play E5. As for the rest, the White Sox get rookie Adam Plutko, who I imagine will get some ownership due to the results of his first two games. But the White Sox are 7th in the MLB in offense against RH pitching, led by Abreu. So far this season, Plutko owns a .415 wOBA, a .250 BABIP, 52% hard contact rate, a 1.80 and a 6.69 xFIP. Against RH bats, Plutko owns a .216 wOBA despite allowing a 2.16 HR/9. He has a ridiculous .056 BABIP against RH pitching this season, too. Matt Davidson has been rock solid in this White Sox lineup, so he's another option in this stack if he plays. As for the Indians, they get Mr. Gas Can himself, Dylan Covey, who is someone I have loved to pick on this year. The Indians were red hot against the Astros over the weekend, and I see that carrying over today. Covey has yet to give up a HR to a lefty this season, despite a 42% hard contact rate allowed. He also hasn't given up a HR to RH bats either, despite a 37% hard contact rate allowed. I don't see those streaks continuing here against Cleveland.
https://dailyoverlay.com/wp-content/uploads/2018/03/IMG_1073.jpg
500
750
Stephen Monahan
https://www.dailyoverlay.com/wp-content/uploads/2018/07/logo.png
Stephen Monahan
2018-05-28 05:59:40
2018-05-28 05:59:40
MLB - The Stack - Memorial Day (Early Only)