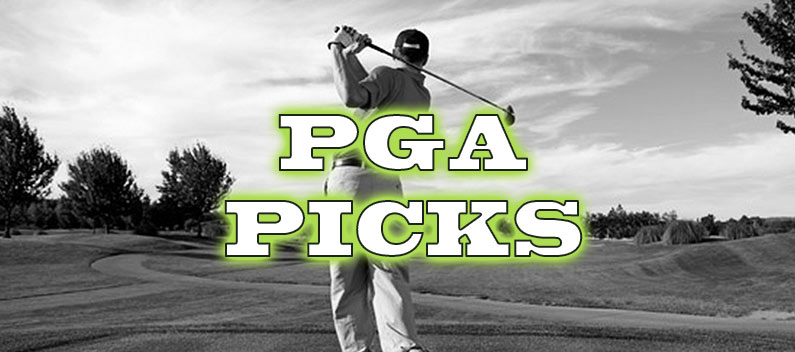 This is a new article I'm trying out this week.  It is specifically geared towards GPPs; you should not be using these recommendations in cash games.  In the first half, I'm going to use the Expert Consensus to identify some golfers that might end up being overowned and give you potentially lower-owned alternatives with similar price and upside.  In the second half, I'm going to suggest some sub-$6,500 golfers with reasonable upside that you can use if you're looking for a little salary cap relief.  Let's get started.
***** PIVOTS *****
#1.  Two high-priced studs over Brooks Koepka ($9,700)
Brooks is going to 30%+ owned this week.  The thing is… there isn't really a similarly priced option with substantially less ownership in tow.  In that $9,700 price range, you've got guys like Bubba Watson, Rickie Fowler, and Henrik Stenson.  All three of those alternatives will be at least 15% owned.  If you spend up, your options are Spieth, Day, Rose, and DJ (all four will be popular), and if you spend down, you're looking at Kuchar, Casey, and Snedeker.  If you want to tempt fate and fade Brooks, I think you should probably spend up on two $10k+ players (example: Spieth and Rose).  By doing so, you'll be starting with two elite golfers, and you'll price yourself out of Koepka's range.
#2. Hideki Matsuyama ($8,500) over Brandt Snedeker ($8,600)
Deki is generating next to no buzz at all this week.  He's been off his game for two weeks in a row, and he really struggled at a Donald Ross course last week.  That's the bad news.  The good news is he might be the best ball striker in the field; and if sinks a few putts, he could be in for a big week.
Snedeker is coming off a real up-and-down week.  He played two great and two not so great rounds.  He was allegedly dealing with a hip problem a few weeks ago, and who knows if that's still affecting him.  He finished T-3 here in 2011 and will surely be a popular pick this week.
There's enough here to make me want to look somewhere else than Sneds, and Matsuyama will be criminally underowned.
#3. Jimmy Walker ($7,600) or Ryan Moore ($7,600) over Robert Streb ($7,900) and David Lingmerth ($7,800)
I really don't see the Streb hype train slowing down any time soon.  He's been consistent as hell, and he's ridiculously underpriced.  Take everything I just said about Streb and apply it to Lingmerth, as well.  But we're talking GPP pivots here.
Walker hasn't been playing the best golf as of late; but when he's on, he's elite.  There was a time earlier in the year when his price tag was pushing $11k, and you can have him for only $7,600 this week.  The upside is certainly there, the only problem is he's a pretty obvious value play to casual players.  He hasn't generated much buzz with experts (besides me); but the general public knows Jimmy Walker is pretty good, and they'll probably like him at this price.  I would probably use Walker more in higher stakes GPPs as sharp players will be less attracted to Jimmy's name brand.
Ryan Moore finished T-10 last week at Wyndham, and he posted all four rounds under 70.  He's definitely been trending in the right direction, as his last four results have been: CUT, T-42, T-37, and T-10.  Moore is an accuracy guy that's rounding nicely into form.  He's a great alternative to Streb and Lingmerth.
#4. Justin Thomas ($7,700) over Tony Finau ($7,300)
I'm not quite sure why this is the case, but Finau has been generating a lot more buzz this week than Thomas.  JT is a slightly better version of Finau at a slightly higher price.  If you're debating between the two, I'd go Thomas.  If you don't like JT, I'd drop down a little to anyone mentioned in the next paragraph.
#5. Charley Hoffman ($7,000), Nick Watney ($7,000) or Graham DeLaet ($6,800) over Jason Bohn ($6,900)
The two most popular golfers among experts this week were Brooks Koepka and Jason Bohn.  Here's the thing, Bohn is a great play this week.  He makes cuts, his game fits the course, and he's extremely underpriced at $6,900.  He will be VERY popular this week, as he should be.  In cash games, I think he's close to automatic.  For GPPs though… it might be correct to fade him.
I think Bohn is going to be another 30%-ish player, and this is golf.  Anything can happen.  The question you need to ask yourself is, "Do I think it's more or less than 30% likely that Bohn will have a great week?"  GPPs on DK are extremely top-heavy; and as such, you should be playing to win the thing.  A top-30 from a popular value play is great in a sense, but it doesn't really give you a leg up on the field.  If you roster Bohn in large field GPPs this week, you're essentially playing a five man game instead of six.
Hoffman, Watney, and DeLaet all have just as much, if not more, upside as Bohn (what we're looking for in GPPs) and will carry with them significantly lower ownership totals.
Charley Hoffman finished T-10 at this tournament in 2011, and he's very good from 200+ yards (something I think will be important this week).
Nick Watney also finished T-10 here in 2011 and T-31 last week at Wyndham, he's reasonably long off the tee, and he has great proximity numbers both overall and from 50-125 yards (another important distance).
Graham DeLaet is a great ball striker with good length, and he kills it from 200+.
Of the three, I probably like Watney the most, but I wouldn't fault you for going Hoffman or DeLaet.  Again, playing Bohn isn't bad, and it might even be good.  I'm just giving you some options if you're looking to switch it up.
#6. Chris Kirk ($6,500) or Jason Kokrak ($6,100) over Camilo Villegas ($6,400)
Camilo is kind of terrible, but he's been mentioned more than a few times this week.  His bust percentage will surely outpace his ownership percentage.
Chris Kirk and Jason Kokrak are two guys I'd really like this week if their circumstances were a little different.  This is Kirk's first tournament back from a wrist injury, and Kokrak WD last week due to an illness.  Kirk is great from both 50-125 and 200+ yards, and Kokrak's length should be a huge advantage this week.  If you believe these guys are healthy enough to roster this week, they could be in line for big weeks.
***** PUNTS *****
Chris Kirk ($6,500): Great from 50-125 and 200+.
Morgan Hoffmann ($6,400): From NJ, T-26 last week, great from 200+.
Shawn Stefani ($6,200): See my full picks article.
Vijay Singh ($6,200): T-3 here in 2011, decent form.
Jason Kokrak ($6,100): Great from 200+.
Colt Knost ($5,900): Elite accuracy numbers.
James Hahn ($5,900): Great price.
Padraig Harrington ($5,900): T-13 here in 2011.
Carlos Ortiz ($5,800): Great from 200+.
That's it for the inaugural edition of Pivots & Punts.  If you have any feedback, I'd love to hear it.  Good luck this week!
oreo
https://dailyoverlay.com/wp-content/uploads/2015/07/pga-picks1.jpg
352
795
Stephen Moriarty
https://www.dailyoverlay.com/wp-content/uploads/2018/07/logo.png
Stephen Moriarty
2015-08-26 19:57:46
2015-08-26 19:57:46
PGA Pivots & Punts: The Barclays