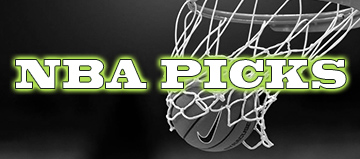 I think I am still tilted over the Marquese Chriss usage and minutes Wednesday night.
I am certainly going back to the well, but he isn't making the Index today.
But let's talk about coach Earl Watson. He made the decision to use a rookie Josh Jackson and TJ Warren in the starting lineup and using Chriss off the bench.
Chriss came into the game for 3 minutes, recorded a block, and exited, then was never heard from him again. He came back in later after the Suns were getting absolutely crushed, played a total of 8 minutes and record 5 fouls.
It was superb fantasy production (insert eye roll emoji).
I am going to try and not get my panties in a wad too much too early because this is the start of the season, so some of these teams that know they aren't going to be very good are going to be trying different rotations, different starting lineups, etc.
So now my rant is over. Today's slate is 10 games with a huge game for fantasy production – Golden State at New Orleans plus we have LeBron back in action.
There are a few injuries to monitor today – Draymond Green (doubtful), Marcus Smart (questionable, but likely not to play), Jeremy Lin (out for the season) and Zach Randolph (questionable).
A reminder that this week is free for the NBA Value Index. Starting next week, each Index will be premium (but of course with a few freebies each day of course). Another reminder, my recommendations are all guys I think will hit 5x or better in fantasy point production.
Analysis: Gordon Hayward is out, now Marcus Smart is unlikely to play. That leaves Kyrie Irving, who has a 26.8% usage rate this season already. But with another playmaker and scorer likely out and despite the emergence of Jaylen Brown, I will be all in on Kyrie today as the Celtics look to get their first win of the season against the 76ers. I love this game overall and feel you can pivot in tournaments away from that Golden State game and hit up games like this where the total is at 217 and a spread of -2 favoring Philly.
Analysis: In two games, Brown has averaged 33 minutes per game and has a usage rate around Kyrie Irving. Again, no Marcus Smart, and Jaylen Brown has been awesome to start this season. This is another spot for Brown, despite a more significant price increase, has a chance to beat his price point in another uptempo game that should see a lot of points scored.
Analysis: I wanted to jump in cash in his first career NBA game, but I opted for tournament games. I think one game is enough to see what kind of player and role Simmons has on this team. Despite Joel Embiid surpassing his alleged minutes restriction in the first game, Simmons still made his presence known. It's not going to be very long before Simmons price is going to meet his average production. He can play any position and stuff the stat sheets and if he sees a lot of Kyrie defense, Simmons will be on track to meet his 37.5 fantasy point floor I am expecting. Love this game, have you noticed? 🙂
Analysis: Based on how the injury news shakes up, and even if some of these guys play, there is some solid value out there tonight. Trevor Booker, albeit coming off the bench for the Nets in his first game, played 28 minutes and recorded a double double. Don't be alarmed by this because Mozgov and other centers are not going to play many minutes for this uptempo team. Mozgov is a lead anvil on the court while Booker is a smaller, but athletic big man. I don't care who matches up down low, Vuc or Aaron Gordon, they can be beat and are guys I have been targeting centers against for the past few years.
Analysis: Jeremy Lin is done for the season and the Nets really don't have a choice to let DeAngelo Russell loose. I think we are going to see him in the $8K range for much of this season, so this is another time to hop on and strike while the iron is hot. I think 40 fantasy points is going to be a norm for Russell, so this is going to still be a spot where Russell surpasses his price when it comes to fantasy production. He leads the team in usage rate at 30.6% and is going up against Orlando at home. By the way, this game favors Brooklyn by just 1 point and has a whopping 225.5 total.
Analysis: I was all in on Randle last night, but he didn't start and came off the bench. I wasn't too happy about that and of course he didn't meet value and underwhelmed. But the talent and upside are very real with Randle and if he and the Lakers ever figure out how to best utilize Randle, he has double-double with triple-double upside every game. I love Randle in a game two teams who laid huge duds get a chance to rebound in a potential high-scoring affair. If the Suns' have a small starting lineup then this is a smash spot for Randle if he draws the start. If he stays on the second unit and gets the minutes, I still think is going to be OK against the Suns in what I feel will be a high-scoring, close game between two teams trying to figure things out with their young talent.
Analysis: Maybe it was some rookie jitters playing in front of a home crowd, but DSJ struggled in the first half of the Mavericks' home-opening loss to the Atlanta Hawks (which was nauseating in itself), Anyway, he came out much improved in the second half and recorded his first career double-double with 16 points and 10 assists. Hopefully with a chip on their shoulder from letting their season opener slip away, this is a bounce back spot for the Mavs against the repolished Sacramento Kings. I expect this game to be close, but am hoping Zach Randolph sits out one more game so we can fire up Skal Labissiere (hint, I am playing him all day if Randolph is out) so there's a better chance for a win for Dallas. DSJ is going to be the future and the offense is going to run through him. It's time to hop on while the price is cheap.
Analysis:  I know this kid can play, but every fiber in my body wants to refuse to play him just because of how maniacal and dramatic his father has been since he went to UCLA. But he's going to be good and you have to let the on-the-court play speak for fantasy. Ball let down a lot of people in his debut against the Clippers last night. But let's face it, that was a tough matchup against lockdown defender Patrick Beverly. I was off the Ball Train last night and will be all aboard tonight against Eric Bledsoe and the Phoenix Suns. This is another rookie on the Value Index, but these guys are going to be producing this year and I am going to be on them while their prices are cheap and manageable.
https://dailyoverlay.com/wp-content/uploads/2016/11/picks.jpg
159
360
Stephen Monahan
https://www.dailyoverlay.com/wp-content/uploads/2018/07/logo.png
Stephen Monahan
2017-10-20 16:34:46
2017-10-20 16:34:46
NBA Value Index - Oct. 20